Merry Christmas and Happy New Year!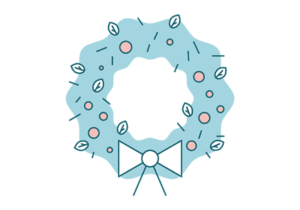 The Healthpath team and our partner labs will be taking a break over Christmas, so here are a few dates for your diary.
Last return dates for samples
To ensure the lab receives your sample before Christmas, please post by the following dates:
Gut Health Tests: 21 December 2022
SIBO Breath Test: 21 December 2022
Adrenal Cortisol Profile: 12 December 2022
Food Sensitivity Test: 12 December 2022
Please factor in any potential Royal Mail strikes to ensure your sample arrives in time.
If you cannot return your sample by these dates, please wait until the labs re-open on 4 January 2023 to return your sample.
Last order dates
The last shipping date of the year for all test kits is 21 December. Orders must be placed before midday.
Kits purchased between midday 21 December to  2 January will be despatched from 3 January.
Over Christmas, there will also be changes to the hours of our Customer Services team:
24 – 27 December: Closed
28 – 30 December: 9am – 5:30pm
31 December – 3 January: Closed
We'll be back to usual working hours from 4 January 2023.
Thank you for joining us this year, and taking the steps to better health. We hope you have a great festive break, and we look forward to supporting you in 2023 and beyond!
The Healthpath team